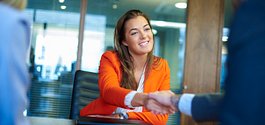 Placement fee $495.00
No matter what position you hire the candidate for!
Our fees will include:
* Placing an ad if nessasary
* Networking with others in the industry
* Outreach to Candidates based on your criteria
We will send you possible candidates for consideration based on your criteria usually within 12 to 24 hours after we receive your request.
There is never a fee unless you hire someone we sent you - so you have nothing to loose!
Career Placement Services